Water Jug with Pattern Engraving
0180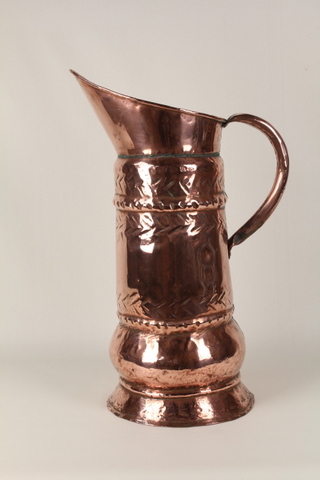 19th century. Hand-hammered with dovetails. Diameter: 6.7 inches (top) - 8.7 inches (bottom). Height: 16.5 inches - 19.5 inches to top of spout. Weight: 4.9 lbs. Copper handle with copper rivets: 3.9 inches.
This lovely slim and tall jug is in fine condition. These types of jugs were usually kept to carry water, and the copper has been shaped by hand. The artisan has created decorative markings around the edges.
Also visible is the jointing technique below the handle, which locks the different pieces of copper together.
A wonderful piece.