Small Brass Cauldron
0160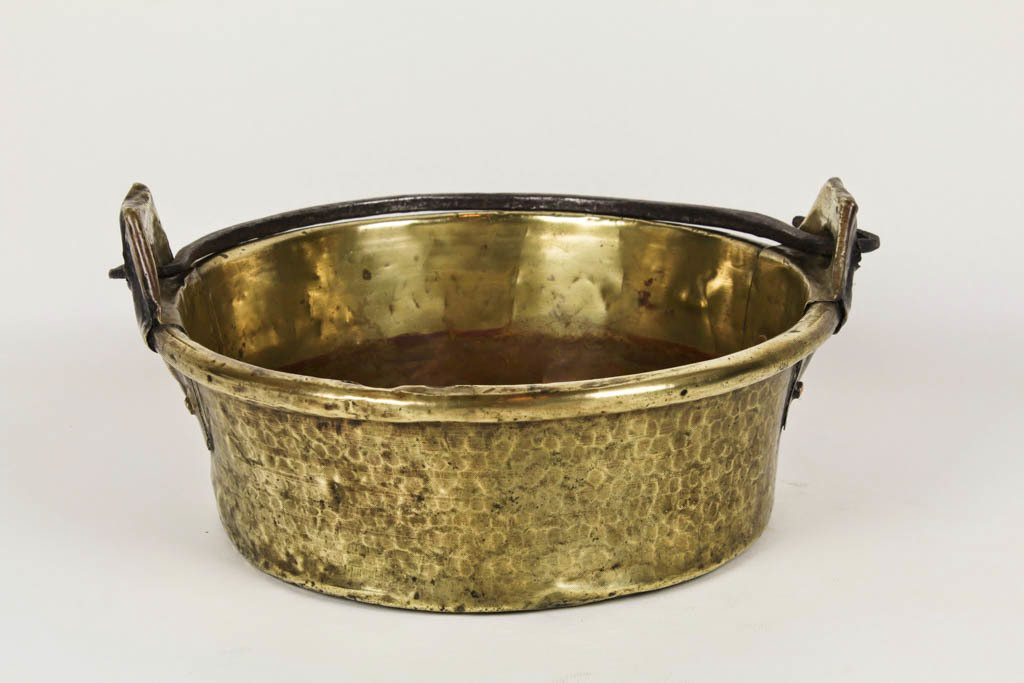 19th century. Diameter: 6.3 inches (top) - 8.7 inches (bottom). Height: 3.7 inches. Weight: 3.3 lbs. Iron handle with copper rivets.
Less common than copper cookware, we do occassionally come across brass. This cute little cauldron is a great example of the particular shine this hand-hammered material gives. The iron handle is looped through the folded-back brass and attached with copper rivets.
Cauldrons are among the oldest cooking vessels known to us and date back to the bronze age. In a sense they are the ancestors of all modern pots and pans.