Set of 2 Tarte Pans
0146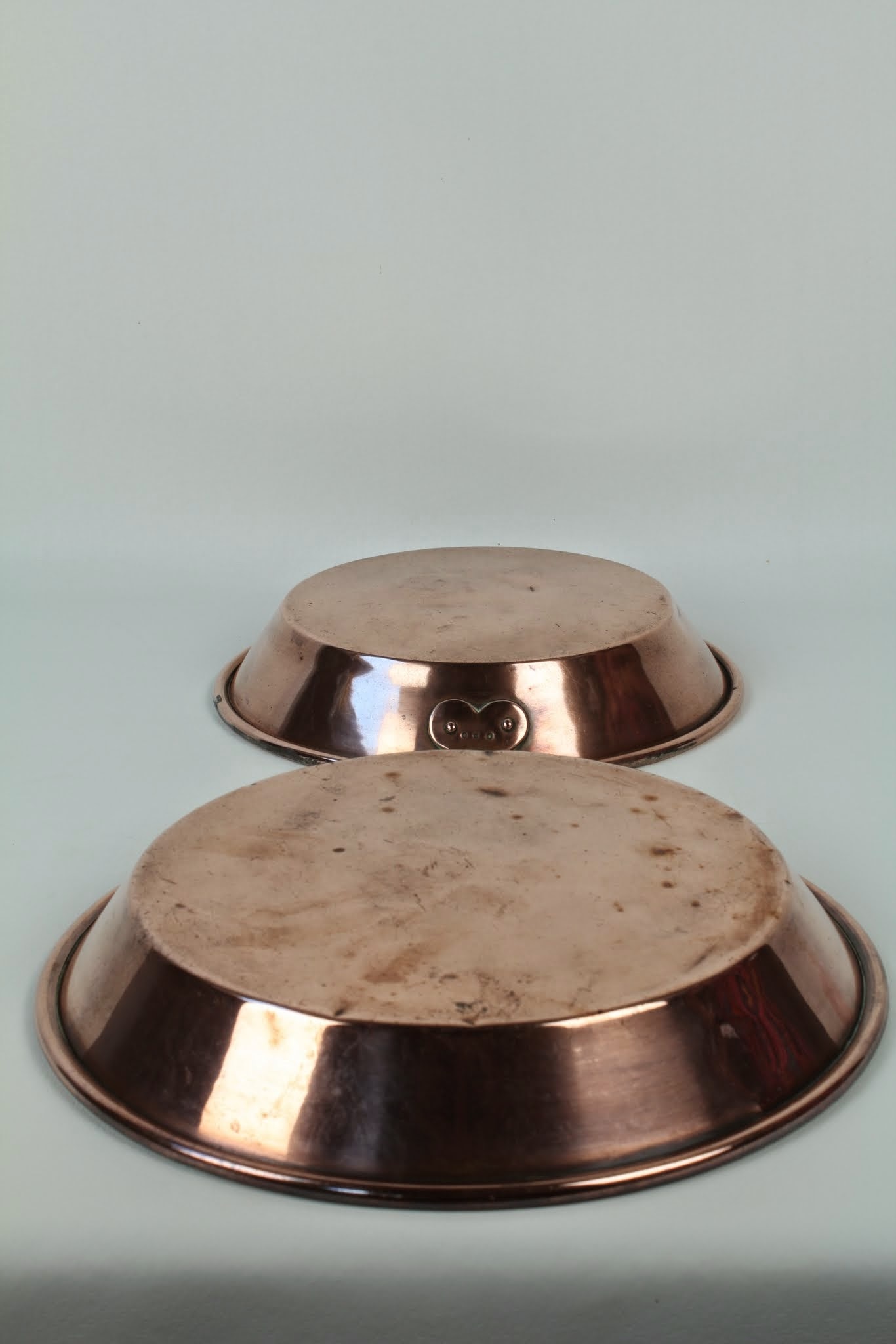 Age unknown. Pan 1: Diameter: 9.8 inches (top) - 7.1 inches bottom. Pan 2: Diameter: 11.4 inches (top) - 8.7 inches bottom. Height: 2.2 inches. Combined weight: 2.9 lbs.
Discovered on a brocante, a small French market, in the center of France these two pie or tarte pans are in great shape. The handles are constructed in such a way that you can link them together and hang them from one hook. There is small number '2' engraved on one of the pieces.
They would look great hanging in a kitchen.