Round Bottom Saucier
0052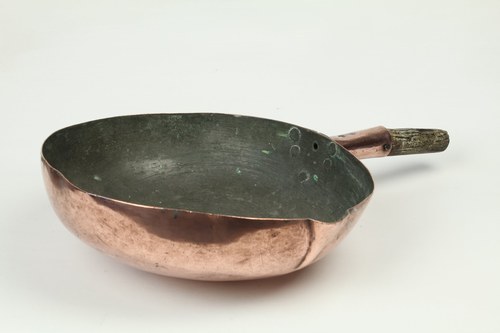 19th Century. Diameter: 10.6 inches. Height: 3.3 inches. Weight: 3.5 lbs. Wooden handle with copper rivets: 6.3 inches.
This hand-hammered pan was discovered at a small brocante, a local French market in one of the old spa towns in the heart of France. Its round bottom and pouring spout make it a relatively unusual find for 19th century French copper, and it would have been used to create sauces.
The handle consists of an original wooden grip, which is fitted into a copper end-piece. This in turn is fastened to the pan itself using copper rivets and a small amount of the more yellowish brass. The inside of the pan is still in great shape.