Large Vessel with Tap
0031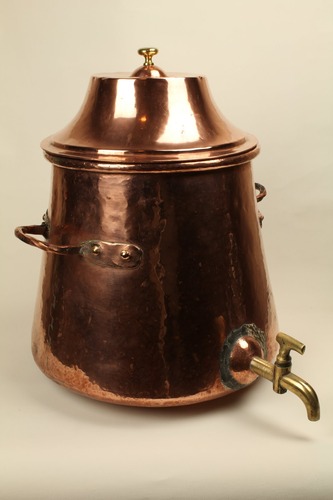 Late 19th century. Hand-hammered with dovetails. Diameter: 12.6 inches. Height: 15.7 inches. Weight: 9 lbs. Copper handles and rivets. Faucet attached with tin.
This large vessel would be used for storing water in the kitchen. It appears in many paintings of the time, of which you can find an example in the product pictures.
The pan has been hammered by hand and the copper joined with dovetails. The faucet has been attached with tin. The handles are made of copper twisted in a corkscrew fashion.