Large Dripping Pan
0212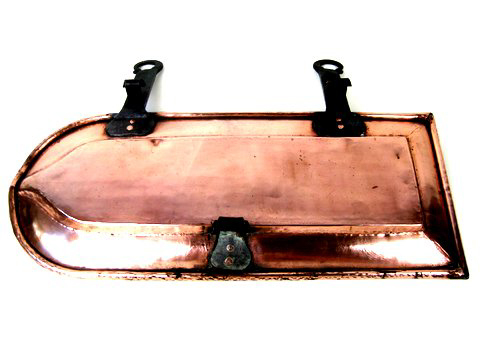 1900s. Size: 22.2 x 9.4 inches. Height: 1.1 inches. Weight: 5.5 lbs. Two iron handles with copper rivets: 6.3 inches.
Dripping pans were used to catch the juices of a roast. The pan would be placed underneath a spit, and the fat and moisture would be collected during the roasting process. This particular pan is a lovely example and in a great condition.
It features a spout on one side to allow for easy pouring, as well as two iron handles, which are attached using copper rivets. A beautiful collector's piece, that would look great hanging on the wall.