Heavy Copper Jug with decoration
222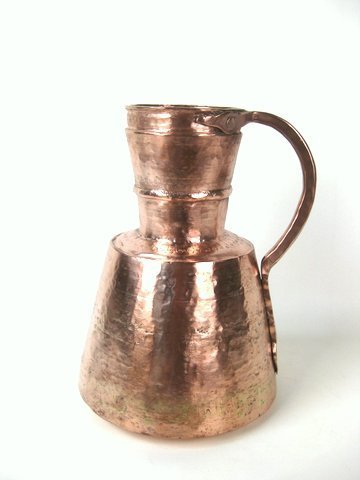 Early 19th century. Hand-hammered with dovetails. Diameter: 10 inches. Height: 14.6 inches. Copper handle and rivets. Weight: 8.8 lbs.
This is a rather special vessel. Unlike most of the jugs that we come across in the brocantes - small markets - of France, the body of this particular one is made out of two distinct shapes. A large and wide bottom part, and a smaller tapering top part. A simple decoration runs along the connection. The long handle curves elegantly across the side and makes it easy to pour out its contents.
The copper is hammered by hand, and the handle has been fastened using copper rivets.