Green Preserve Jar with Porcelain Lid
0065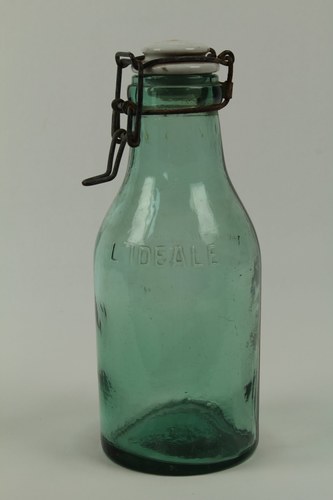 1950s. Weight: 2.4 lbs. Holds 1 liter. Porcelain lid.
This type of preserve jar has been popular in France at least since the early decades of the previous century. They are used for preserves and jams, which are made from spring to autumn and then stored for the long winters. The glass of this particular jar is of and older variety than we know nowadays, and bubbles can be seen underneath the green surface.
The jar has a porcelain lid, inscribed with the makers name - L'Idéale - which can also be found on the side of the jar.