Frying Pan with curved edge
0016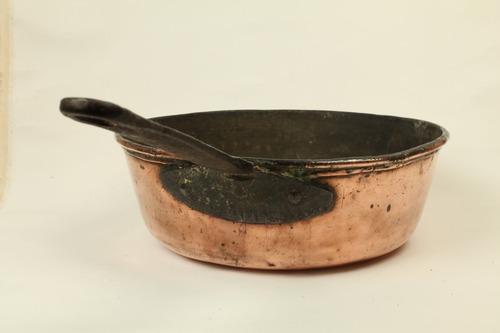 19th century. Hand-hammered with curved edge. Diameter: 12.6 inches (top) - 9.8 inches (bottom). Height: 4.7 inches. Weight: 5.7 lbs. Hammered iron handle with iron rivets: 10.7 inches.
Copper frying pans are not as common as sauce pans, and this pan in particular is special in the way the copper was bent to create a curved outer edge. The robust workmanship is also evident in the iron handle which shows the blows of hammer on its surface. Even the rivets are made of iron.
The pan weighs a hefty 5.7 lbs and it's a great and solid addition to any collection.