Brass Sauce Pan
0132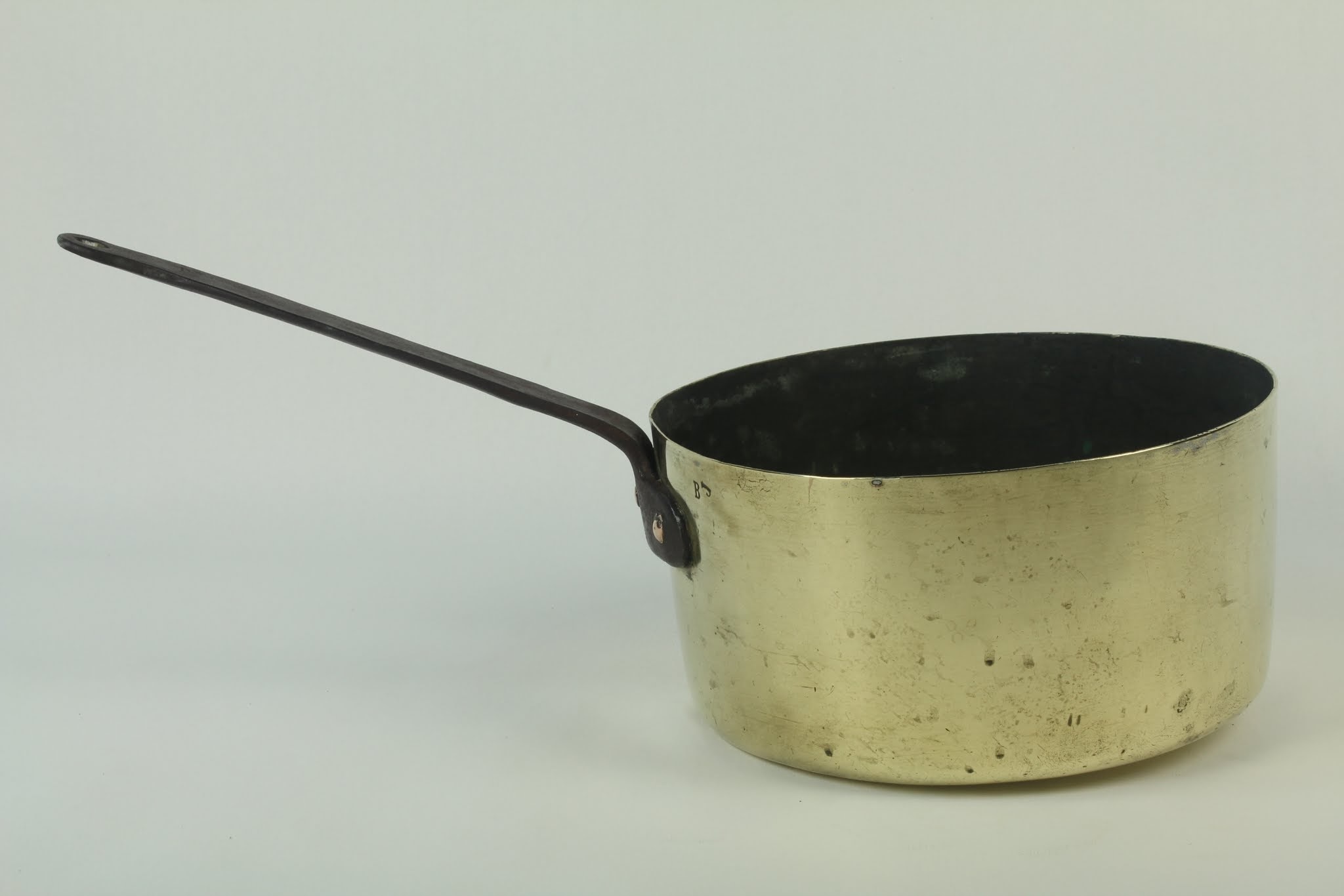 19th century. Diameter: 8.7 inches. Height: 4.3 inches. Weight: 3.5 lbs. Iron Handle with copper rivets: 8.7 inches. Engravings: BJ
The overwhelming majority of antique sauce pans that we come across are made of copper, hammered by hand, and lined with tin. So it is a surprise to come across a brass example. In eighteenth and nineteenth century France, brass was used primarily in pots that would be placed directly over open fires. Alternatively, one sees it frequently in handles, though this is a slightly later development, around the turn of the century and the early 1900s.
That makes this pan quite unique. The brass itself is in excellent shape, and gives off a glorious shine when polished. The handle is made from iron and attached with hand-hammered copper rivets. Also clearly visible are the dovetails, marks made when the separate sheets of brass were jointed together by the craftsman. The two engraved letters most likely refer to the initials of previous owners.
A lovely, and unusual, sauce pan.