Brass Cauldron
0158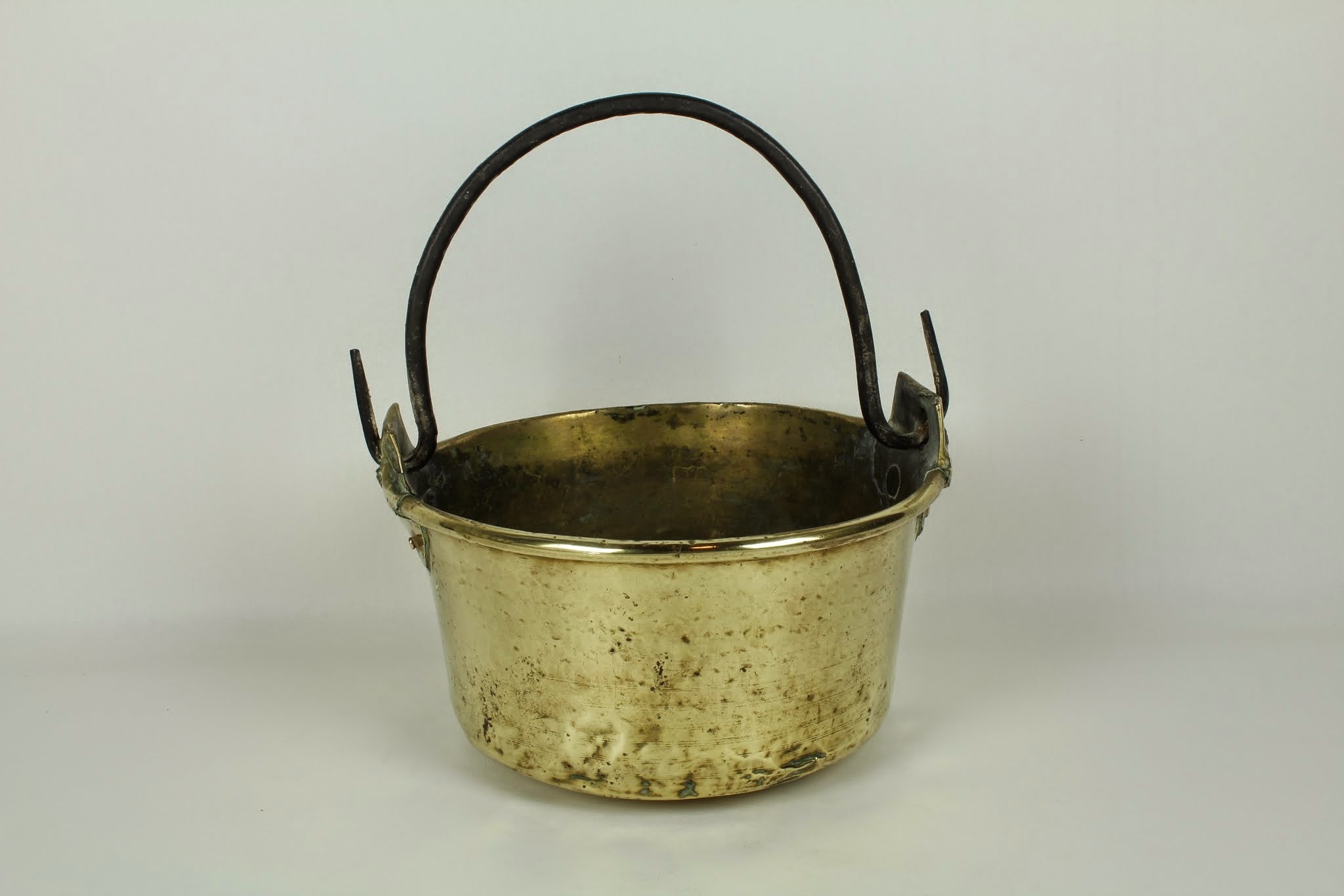 19th century. Diameter: 11 inches (top) - 8.7 inches (bottom). Height: 5.9 inches - 13 inches with handle. Weight: 4.4 lbs. Iron handle with copper rivets. Engraving: 'NG'.
Less common than copper cookware, we do occassionally come across brass. This lovely cauldron is a great example of the particular shine this material gives. It sports an iron handle with curved ends attaching it to the brass.
Cauldrons are among the oldest cooking vessels known to us and date back to the bronze age. In a sense they are the ancestors of all modern pots and pans.