Bassin à Blancs
0124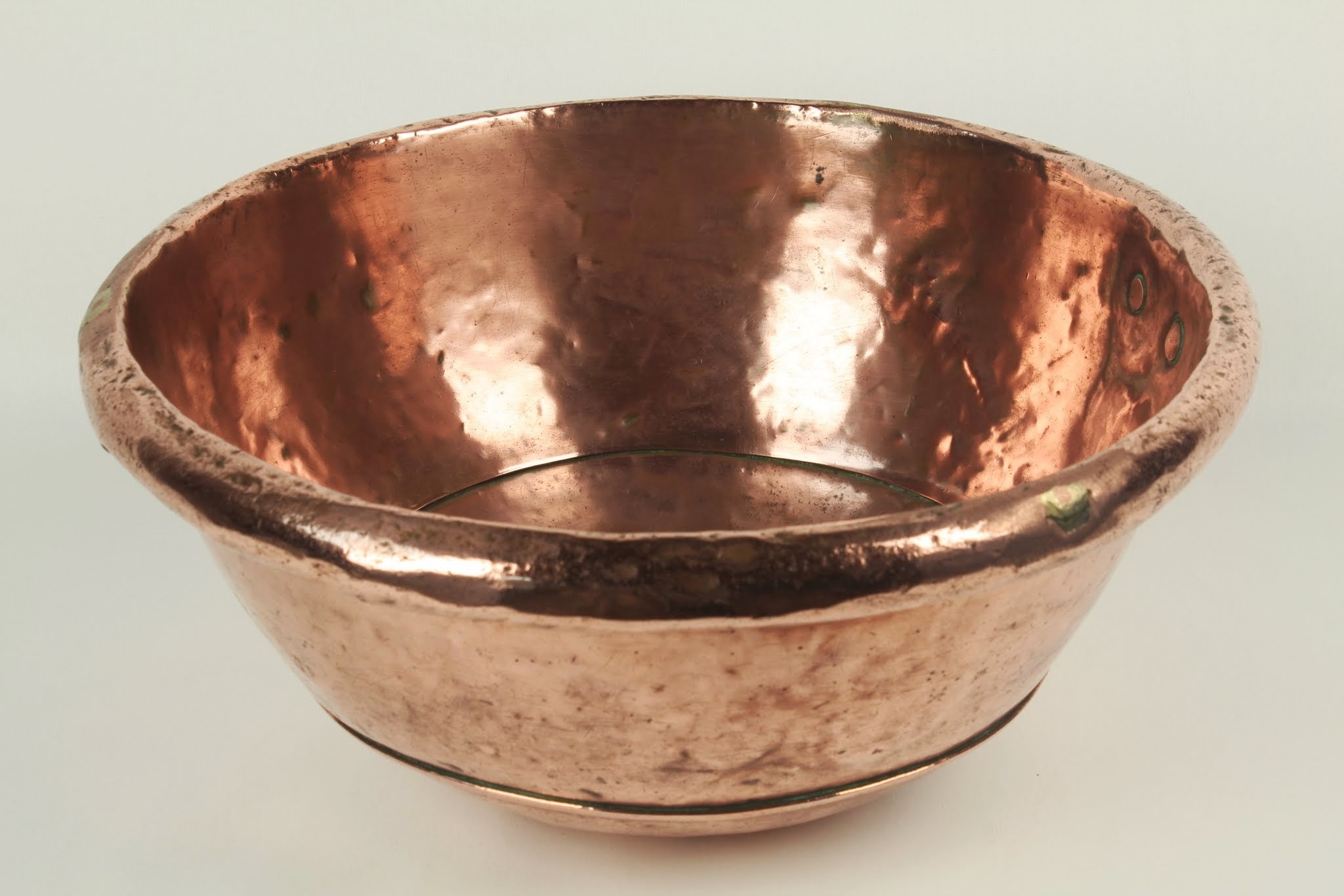 19th century. Hand-hammered. Diameter: 13.8 inches. Height: 6.7 inches. Weight: 4.4 lbs. Copper rivets.
One of the properties of copper, one for which it is infinitely prized by professional chefs, is its ability to increase the volume of beaten egg white. The bassin à blancs is a purpose-made copper bowl that was specifically intended to do just that.
This particular bowl was hand-hammered in the 19th century. At one point there would have been small iron or brass handles on both sides of the vessel, of which only the copper rivets remain at this point. Along the edge of the bowl one can also see some minor repairs.
It's a great addition to any kitchen that can still be used as it was intended today. See our FAQs for more information on using copperware.