15 Madeleine Molds
0095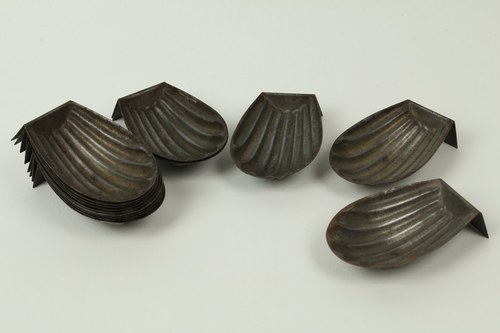 1940s. Size: 3.1 x 2.2 inches. Weight: 0.9 lbs (all 15 together).
Ah, the smell of madeleines. Marcel Proust famously used it in his Remembrance of Things Past to invoke the memories of childhood, and to this day the madeleine remains a popular treat in France.
This set of 15 molds comes from a small bakery in the center of France, where they were used in the middle of the previous century to prepare the delicacy. It closed many years ago and the tools of this once thriving business disappeared into an attic, only to resurface this century on a brocante, a small French market.