Receive 25% off on all orders over $100 from now until December 21st!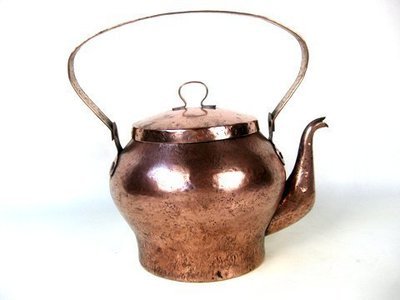 Antique Copper Kettle
Price: 195 USD
19th century. Hand-hammered. Diameter: 8.5 inches. Height: 9.5 inches – 12.5 inches with handle. Weight: 3.3 lbs. Copper handle & rivets.
This is a lovely kettle, entirely handmade with clear hammer marks that give the lustrous copper such a wonderful deep shine. The thick copper has been elegantly shaped, as can be seen not just in the overal form of the vessel, but also in the handles, and spout. A great piece.