Receive 25% off on all orders over $100 from now until December 21st!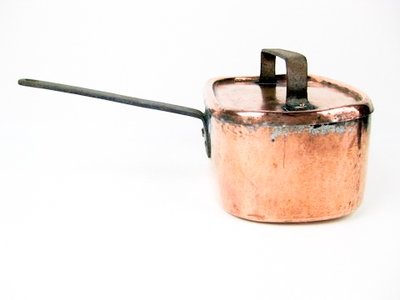 Small Daubiere
Price: 235 USD
1900s. Hand-hammered with dovetails. Size: 9.8 x 6.9 inches. Height: 4.5 inches. Weight: 4.2 lbs. Iron handles with copper rivets.
This is another example of a small rectangular stewing pan, or daubière as it is known in France. The lid is finely matched to the pan and once placed on top, closes the inside off hermetically, allowing the meat to stew slowly without losing any moisture.
This particular daubière has been hammered by hand, and the different pieces of copper have been joint using dovetails, which are clearly visible on the bottom.