Receive 25% off on all orders over $100 from now until December 21st!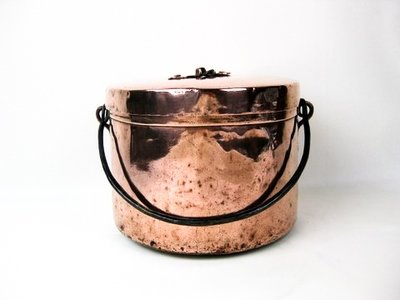 Stock Pot with Lid
Price: 335 USD
19th century. Hand-hammered. Diameter: 11.4 inches. Height: 8.7 inches. Weight: 11 lbs. Iron handle with copper rivets
This is a great example of a stock pot, which was used to make stews or ragoût, a thick meat-based sauce. This heavy copper pot was hammered by hand, and has an iron handle attached with copper rivets to suspend the vessel over a fire. The lid fits snugly to seal the stew bubbling inside.