Receive 25% off on all orders over $100 from now until December 21st!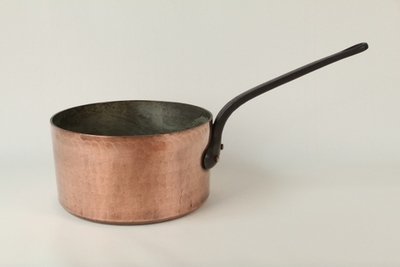 Large Sauce Pan – Very thick copper
Price: 525 USD
19th century. Hand-hammered. Diameter: 11.6 inches. Height: 6.1 inches. Weight: 14.3 lbs. Iron handle with copper rivets: 11.8 inches.
Sauce pans come in all shapes and sizes, and this is one of the larger ones we have come across. Weighing an impressive 14.3 lbs and crafted from 4mm thick copper, it certainly makes its presence felt.