Receive 25% off on all orders over $100 from now until December 21st!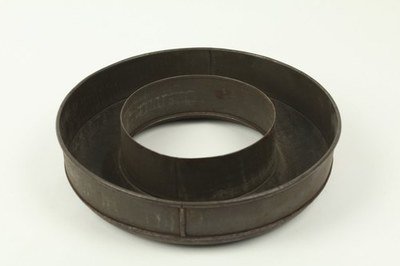 Bread Tin – Couronne
Price: 35 USD
1950s. Diameter: 8.1 inches. Height: 1.8 inches. Weight: 0.7 lbs.
This is a round bread tin intended for a type of French bread called the couronne, or crown. It is part of the inventory of a small bakery in the heart of France. It closed many years ago and the tools of this once thriving business disappeared into an attic, only to resurface this century on a brocante, a small French market.