Receive 25% off on all orders over $100 from now until December 21st!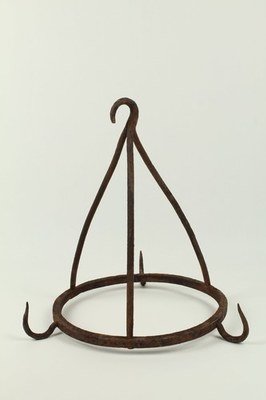 Antique Meat Hook
Price: 165 USD
Mid 19th Century. Diameter: 10.6 inches. Weight: 3.3 lbs.
This little crown with three separate hooks was once used to hang meat such as hams in the kitchen, where it could dry. It's a great decorative piece and could be used in any number of ways.