Receive 25% off on all orders over $100 from now until December 21st!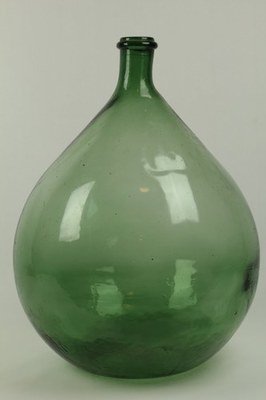 Large Green Wine Bottle
Price: 95 USD
1950s. Diameter: 9.8 inches. Height: 18.1 inches. Weight: 6.6 lbs.
Authentic old French bottle, once used to store wine. The age of the thick glass is apparent in the small bubbles and imperfections in the material.