Receive 25% off on all orders over $100 from now until December 21st!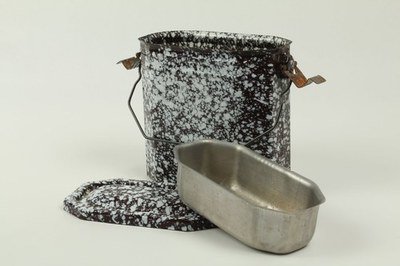 French Lunch Pail – Brown Enamel
Price: 45 USD
1930s – 1950s. Size: 5.9 x 3.1 inches. Height: 5.5 inches. Weight: 1.1 lbs.
A traditional French lunch box used by workers and schoolchildren to take their food for the day.