Receive 25% off on all orders over $100 from now until December 21st!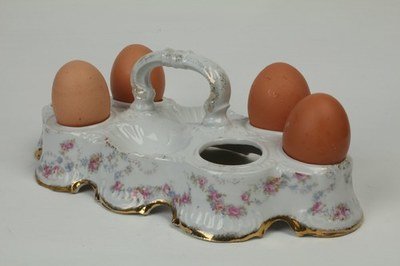 Porcelain egg stand for 6 eggs and salt & pepper
Price: 75 USD
1950s. Size: 11 x 5.5 inches.
This dainty egg stand can hold six eggs and has two small depressions for salt and pepper. It has a handle and is decorated with a flower motive and a golden rim along its base. A gorgeous addition to the breakfast table.