Receive 25% off on all orders over $100 from now until December 21st!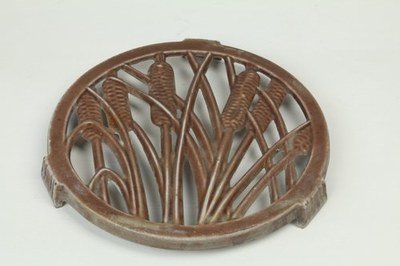 Trivet with Ear of Wheat Design
Price: 50 USD
1970s. Diameter: 7.9 inches. Weight: 1.8 lbs.
This cast iron trivet has a wonderfull design of ears of wheat. It can serve to protect your table from the pan's heat, and as a lovely wall decoration.