Receive 25% off on all orders over $100 from now until December 21st!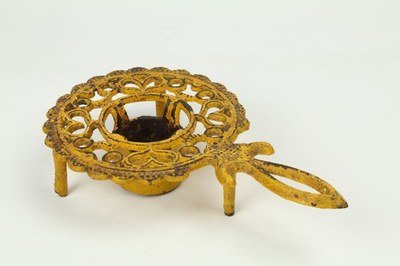 Yellow Trivet
Price: 65 USD
Mid 20th Century. Diameter: 4.7 inches. Weight: 0.9 lbs.
This gracefully shaped cast iron trivet has room for a tea light in the middle, which will keep your tea or pan of hot food warm.